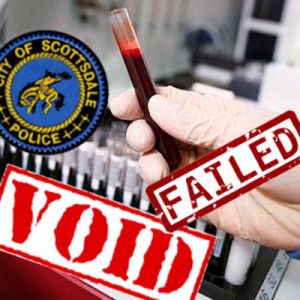 A Maricopa County Superior Court Judge's ruling this week could affect hundreds of current DUI cases in Scottsdale, Arizona. Blood evidence could possibly be thrown out after the accuracy of blood-testing equipment for Blood alcohol content (BAC)  in the Scottsdale Police Department's crime lab was called "unreliable" & "inaccurate". Defence attorneys have called the crime lab staff  untrustworthy and misleading in their testimony. Court documents have been recently released showing the Scottsdale Police Department have known about these troubling  issues for over three years.
The judge's ruling states:
"Given the errors or problems, and the refusal to determine the why or the basis for them, significant questions arise as to the reliability and confidence in this gas chromatography instrument. Although there are policies and procedures that purport to act as safeguards, it is apparent that they haven't been sufficient."
At present, 11 felony drunk-driving suspects could potentially avoid jail entirely. Thousands of past convictions in cases that have already been through Maricopa County courts are now being brought into question.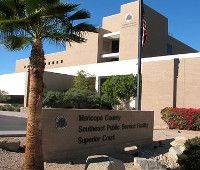 Scottsdale Police Chief Alan Rodbell stated "It's my understanding the ruling will be appealed by the MCAO (Maricopa County Attorney's Office) and our department is working with them on an appropriate response. As the judicial process moves forward, I continue to have complete confidence in our crime lab personnel and procedures."