Get The Best Without Embarrassment
QuickStart Ignition Interlock AZ is the premier provider for your Arizona Ignition Interlock Device. As Arizona's exclusive INTERLOCKCUP PROVIDER, our clients can avoid the embarrassment of an interlock device.
AVOID THOSE AWKWARD MOMENTS PROTECT AGAINST CO-WORKER GOSSIP
CALL QUICKSTART: YOUR DISCRETE INTERLOCK PROVIDER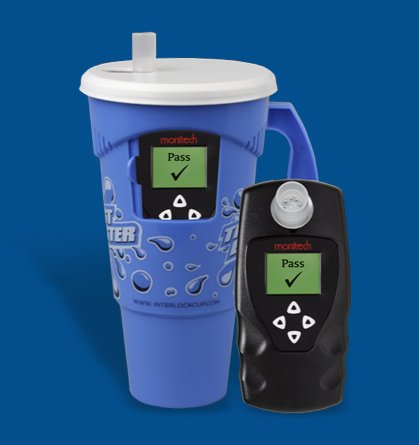 Locations
CHANDLER / GILBERT LOCATION
2350 East Germann Road, Suite 36 Chandler, Arizona 85286
Phone No: 1.855.776.4040
NORTH PHOENIX LOCATION
16602 N. 23rd Ave, #101
Phoenix, Arizona 85023
Phone No: 1.855.776.4040
SCOTTSDALE LOCATION
7305 E. Evans
Scottsdale, Arizona 85260
Phone No: 1.855.776.4040
TUCSON WEST LOCATION
3819 N Oracle Road
Tucson AZ 85705
Phone No: 1.855.776.4040
TEMPE LOCATION
318 S. River Drive
Tempe, AZ 85281
Phone No: 1.855.776.4040
SW PHOENIX LOCATION
1201 North 54th Ave, Unit 104
Phoenix, AZ 85043
Phone No: 1.855.776.4040
EAST TUCSON LOCATION
4500 E. Speedway Blvd Suite #46
Tucson, Arizona 85712
hone No: 1.855.776.4040
SIERRA VISTA LOCATION
Garden Canyon Towing & UStoreIt
300 S Carmichael Ave
Sierra Vista, AZ 85635
LAKE HAVASU LOCATION
Advance Transmission
2824 Sweetwater Ave
Lake Havasu City AZ 86406
SHOW LOW LOCATION
White Mountain Performance
140 E Deuce of Clubs
Show Low AZ 85901
PHOENIX LOCATION
Kerry's Car Care
545 W Mariposa St.
Phoenix, Arizona 85013
CASA GRANDE LOCATION
Truck Guys Auto Center
17860 W Palm Avenue
Casa Grande AZ 85122
Testimonials
QuickStart Team,
"Thank you so very much for your continued efforts to finally resolve the enclosed issue, now complete. Your efforts saved my career. I am grateful and appreciative."
- Britt -
My name is Chris and I made a big mistake in my life getting a DUI. I went to quickstart for my interlock device because of all the places I called, the Tempe location had the best deal and were the nicest over the phone. For 15 months I had the device on my vehicle (error at MVD caused me to have to have it on for 3 additional months) and never once did anyone at Quickstart ever treat me like a loser, speak down to me, or give me any negative feelings. In fact Ruby and the team always helped with anything I needed and still gave great customer service in an industry where in all honesty, they didn't have to. I am writing to say thanks to the team at the Tempe location for everything. For having to learn one of the toughest lessons to learn, I'm glad it was with Quickstart.
- Chris -
Quick start AZ has made my experience easy and stress free! Their friendly and professional staff have helped me through any questions or concerns with a positive attitude! I would recommend Quick start AZ to anyone having to choose an interlock company.
- LS -
I came up with a list of requirements when it came to the selection my device, since cost was pretty much the same. I wanted one that was small enough and easily detachable, I wanted one that was resistant to the Arizona heat, I wanted a company that was in Arizona and would be easy to deal with, and I wanted radio. The Monitech Quick start systems met all those requirements.
- Steve F -
I had my first interlock device removed after it had locked me out four times in one month with out having even "Failed "the test. The prior company didn't even have a back up plan to come and help me as I was stranded and my children were locked out of our home. My new Quick Start has been amazing. I don't even mind having it on my car because it's so easy! 120 % recommend it to anyone who has to get an interlock!
- LSF -
I can testify that all Interlock equipment is NOT Alike! I had another companies' ignition interlock device installed and had major problems, as it requires "humming and vibrations" before allowing car to start. Causing me and my vehicle to be stranded. With Quick Start, all you are required to do is "blow" into the device, making it so much easier to use.
- Suzi -