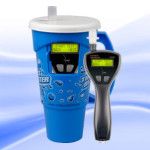 Interlock devices decrease the arrest rate for impaired driving by almost 70% and that is why so many states are requiring their installation following a DUI. If you need an ignition interlock device, you cannot put off getting one.
Fortunately for many, Quickstart Ignition Interlock is an interlock provider here to make the process a little easier. We, as a company, are certified, licensed, and bonded with the Arizona Department of Transportation.
Finding the best interlock device Arizona has can be tricky, though, especially if you're not even sure what they are. Here is a quick, handy guide to help you choose the best device for you.
What Is an Interlock Device?
An Ignition interlock device is a car breathalyzer. It will require you to submit a breath sample when trying to start your car, and this sample is to test your blood alcohol concentration. They prohibit the engine from starting if your BAC is above a preset level, typically .02. After a DUI, the state may require you to have one installed in your car if you want your driving privileges reinstated, and one day these may even become mandatory in all cars.
Find a Provider Who Will Install the Device For You
Quickstart is a great place to get your device installed if you live in Arizona. We won't make you commit to anything until you truly do understand how this device works and if theirs is the one for you. Before you get your own installed, you are welcome to try their pre-set-up unit so you can be sure about your decision. By trying out their unit, you can see the ease of the instructions, the small and convenient size of the device, the ease of use, and many more features that work seamlessly to make this experience as easy as possible.
Make Sure the Company Provides Customer Support
Once your interlock device is installed, you have access to 24/7 support through Quickstart. They will never leave you hanging, and their well-informed staff will fill you in on the ins and outs of these devices. After serving thousands of satisfied customers, the Quickstart Ignition Interlock Device Arizona staff are well versed in how these devices work and what expectations the state has for you.
Getting a DUI can be frustrating, but the next step doesn't have to be. Quickstart Ignition Interlock is here for you to make ignition interlock installation as quick and painless as possible. With reasonable prices and knowledgeable staff, make this your first stop in the search for an ignition interlock device.