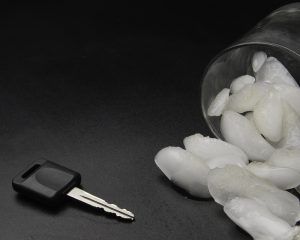 No matter how old you are, where you are coming from, or what's going on in your life, you should never get behind the wheel after you've had a few alcoholic drinks. Unfortunately, people make mistakes and impaired drinking remains a massive problem across the country. In the majority of states, you can still be pulled over and arrested and convicted of DUI with a blood alcohol content (BAC) below 0.08%.
If you're serious about never getting behind the wheel after drinking but have trouble staying away from alcohol altogether, there are some steps you could take. If you need professional counseling or medical help, there are experienced professionals that can help you. But if you want to take matters into your own hands, consider getting a high quality interlock inanition device or car breathalyzer to keep you from operating under the influence.
So what, exactly, makes a car breathalyzer or interlock device high quality? Here are some of the features you should look for in an excellent breathalyzer or ignition interlock device:
Discreet — You're trying to protect yourself and others, but you may not want to put your ignition interlock device on display. There are extremely discreet breathalyzer devices that can do a great job of preventing you from operating a vehicle under the influence while maintaining your privacy. You don't have to have a giant, invasive device; you can certainly use a discreet breathalyzer.
Interactive — High quality ignition devices come equipped with voice and text instructions, notification alerts, and can be programmed to speak in both English and Spanish. The text and graphic display is shown on a clear LCD screen, making the entire process both interactive and seamless.
Customizable — Not everyone has the same breath capacity. With quality breathalyzers, breath pressure sensitivity can be adjusted for individuals who have certain medical conditions like asthma, COPD, Emphysema, and more.
If you're in need of a discreet breathalyzer or want to learn more about the benefits of equipping your vehicle with an ignition interlock device, give QuickStart Ignition InterLock a call today.